Interested in Partnering with the MM&M Awards 2013?
The MM&M Awards 2013 will celebrate innovative marketing within the healthcare field work for its 9th year. The awards has been and continues to be supported by industry agencies, clients and suppliers. With active, senior-level, creative professionals from every corner of this industry serving as judges, the awards program is the only event honoring impecable creative achievement.
For information about partner and sponsor opportunities for the MM&M Awards 2013, please contact:
Doreen Gates, advertising manager
doreen.gates@haymarketmedia.com or (267) 477-1151


CURRENT Partners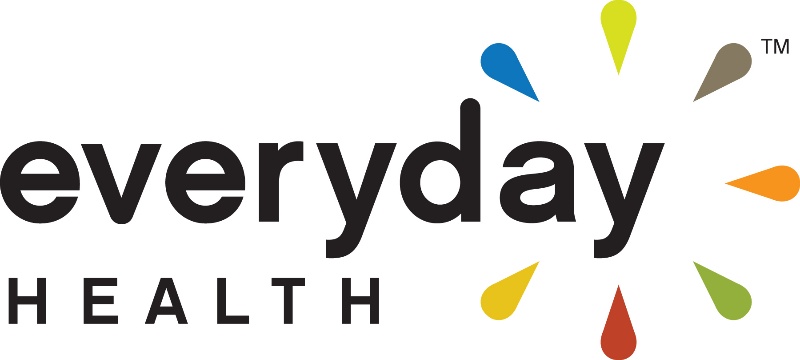 Attracting over 30 million monthly unique visitors (source: comScore), Everyday Health, Inc. is the largest provider of online health solutions. The company offers consumers, healthcare professionals and marketers with content and advertising-based services. Its broad portfolio of websites and mobile applications span the health spectrum, from in-depth medical content for condition prevention and management to healthy lifestyle offerings. Everyday Health offers the tools, community, and expert advice people need to live healthier lives, every day. Everyday Health was founded in 2002 by CEO, Ben Wolin, and President, Mike Keriakos

eHealthcare Solutions (EHS) creates custom digital solutions designed to achieve specific marketing goals and reach defined target audiences. We partner with marketers who want to reach physicians, other healthcare professionals, and health consumers through our exclusive relationships with more than 75 of the leading healthcare professional societies, associations, and media companies, consumer health sites, and other quality digital partners in the pharmaceutical/healthcare vertical. We are experts in digital healthcare marketing with decades of collective experience building programs that drive results and deliver maximum brand impact.
Published by AlphaMed Press, The Oncologist® is the premier independent oncology journal at the intersection of research and clinical practice, communicating peer-reviewed content in convenient and accessible formats. Through The Oncologist 360, AlphaMed Press now introduces a dynamic medical advertising platform, delivering product information to physicians worldwide via exclusive mobile app and online platforms. The Oncologist App is the first peer-reviewed journal app to present full-text and multimedia functionality, which includes a podcast platform featuring key thought leaders. The Oncologist online journal reaches over 250,000 visitors per month, providing complete access to current and archived content, and incorporating interactive and engaging digital ads that can be delivered by targeted geographic location and medical specialty.
WorldOne is on a mission to improve healthcare globally by connecting and engaging the world's largest Community of online Healthcare Professionals. Through clinically relevant tools and applications we foster scientific exchange, collaboration and clinical challenges to improve patient outcomes around the world.
Sermo, the company's leading physician-only online Community, is a trusted environment to consult and crowd-source peer-based clinical expertise in real time, at the point of care.
Our company is represented by 350 employees spanning 18 offices in 12 countries, from which we service our Global Networked Community of more than 2 million healthcare professionals across 80 countries and 500+ clients.

In an age of media snacking, where people get their information in fragments throughout the day, thedoctorschannel.com delivers free medical information condensed into 1–2 minute streaming videos that get right to the point for doctors and other health care practitioners.
From its state-of-the-art studio in New York City, The Doctor's Channel produces free CME videos, conference coverage, evidence-based medicine reports, news videos with Reuters Health, lifestyle reporting, and much more.
The Doctor's Channel was named one of the top healthcare sites by Manhattan Research, won the Web Health Award's Gold Award for Best Medical Education site, and earned an Outstanding Achievement Award from the 2013 Interactive Media Awards.
Klick Health is the world's largest independent digital health agency. We are laser focused on creating digital solutions that engage and educate healthcare providers about life-saving treatments. Klick also helps inform and empower patients to manage their health and play a central role in their own care. Every solution hinges on Klick's in-house expertise across the digital universe – strategy, creative, analytics, instructional design, user experience, relationship marketing, social and mobile.
Publicis Healthcare Communications Group (PHCG) is the largest health-oriented agency network in the world. A division of Publicis Groupe, PHCG manages top-tier agencies specializing in promoting innovative solutions in advertising, medical education, sales and marketing, digital, market access, and medical and scientific affairs. PHCG is dedicated to creating experiences that compel action, change lives, and amplify business outcomes. With nearly 5,000 employees, PHCG manages nearly 12 agency brands through 58 offices located in 11 countries. PHCG's global brands are Saatchi & Saatchi Health, Publicis Life Brands, Digitas Health, Razorfish Healthware, Discovery, Medicus International, Publicis Health Media, and Publicis Touchpoint Solutions
Web: www.publicishealthcare.com| Facebook: www.facebook.com/publicishealthcare
CURRENT SPONSORS


OPUS Health, a division of Cegedim Relationship Management, is the premier loyalty marketing company with over a decade of experience helping pharmaceutical companies implement HCP trial as well as patient acquisition and adherence solutions. We design, manage, and measure co-pay, voucher, debit card, cash discount, buy-and-bill, and medication adherence programs. We process all pharmacy claims with our in-house claims adjudication system, which enables us to customize solutions in ways other suppliers cannot. Core strengths of OPUS Health are its program design and execution, ownership of technology and pharmacy relationships, multi-disciplined account management and cloud-based reporting and detailing tools. Why have pharmaceutical companies trusted OPUS Health to provide patient savings more than 50 million times? Because it works. Learn more at www.opushealth.com.

Concentric Health Experience is a modern, solution-based agency that builds contemporary health and wellness brands. We see our products, everything from nutrition, bowel preps and cancer treatments to skin lotions and bio-smart devices, as a means to a perceptual shift within our user. Each product represents a step on a path to a healthier future…a "health experience," if you will. At Concentric Health Experience, we implement solutions that help integrate the promotional ecosystem with a behavioral adoption model. This approach favorably impacts health experiences by uncovering the unique customer insights that motivate behavior along the healthcare journey. Our purpose is to design human-centered solutions that increase brand engagement, enhance the personal health experience, and improve outcomes. As the lead agency in the MDC Healthcare Cooperative, Concentric enjoys partnering with leading health and wellness companies such as Amgen, Allergan, Medtronic, Novartis, Ferring, GOJO and Quest Diagnostics.

inVentiv Health Communications (iHC) is dedicated to delivering global, multichannel communications to organizations focused on health and wellness. The company's unified offer brings together inVentiv Health's advertising, public relations, public policy, market access, medical communications, media, creative, branding, and digital services creating a "Super Agency" structure. iHC is part of inVentiv Health, a leading global provider of best-in-class clinical, commercial and consulting services to companies seeking to accelerate performance. In 40 countries around the world, inVentiv Health's 12,000 employees help clients rapidly transform promising ideas into commercial reality. inVentiv Health Communications businesses include Addison Whitney, Chandler Chicco Companies, GSW, inVentiv Creative Studios, inVentiv Digital+Innovation, inVentiv Media 360○, inVentiv Medical Communications, Navicor, Palio+Ignite, and PMG (Patient Marketing Group).
BulletinHealthcare partners with 24 leading medical associations and the Cleveland Clinic to provide daily, targeted and editorially rich eNewsBriefings to more than 550,000 physicians and other healthcare professionals before 8 a.m. For healthcare marketers, this communications platform provides premium ad solutions in a high quality, mobile-optimized environment.